A vulcanized shoe manufacturer uses this IC1670DH double cutter head intelligent vibration knife leather cutting machine (channel type), which can help cut 10 layers of cloth, cut 20 layers of lining, 1000 pairs of canvas shoes, about 10,000 pieces, and only takes 90 minutes. Therefore, the cutting speed is increased, time is saved, work efficiency and production speed are improved, and production automation is more closely approached.
IC1670DH Smart Vibrating Knife with Double Cutter

Leather cutting machine (channel type)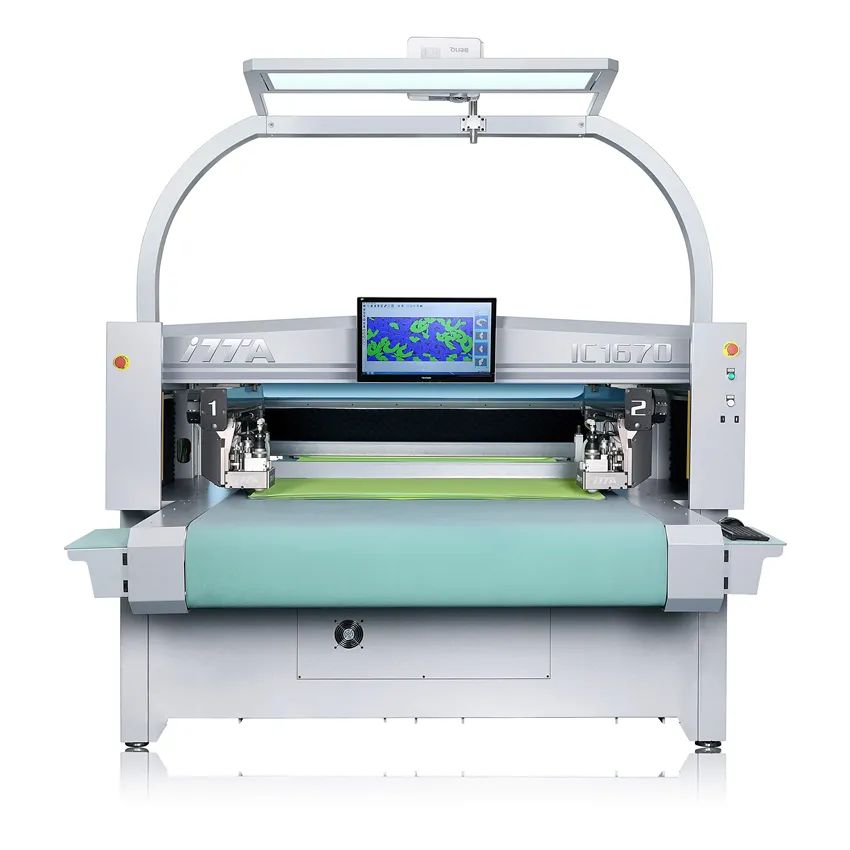 产品详情
配置双切割头,循环式传送带,支持超级排版(包含分方向排版及固定角度排版)。
具有智能分页,全自动智能传送,自动定位,辅助纠偏等功能,并接受PLT\CUT\DXF等多种格式文件。
该款机型适合鞋包类多层卷性材料的智能切割。
IC1670DH is equipped with two working heads and a endless conveyor belt. It offers automatic nesting technique, intelligent feeding system, intelligent position system, auto transfer, accepts document of DXF/PLT/CUT format.
It is very suitable for cutting the material of leather, artificial leather, textiles and fabrics
产品技术参数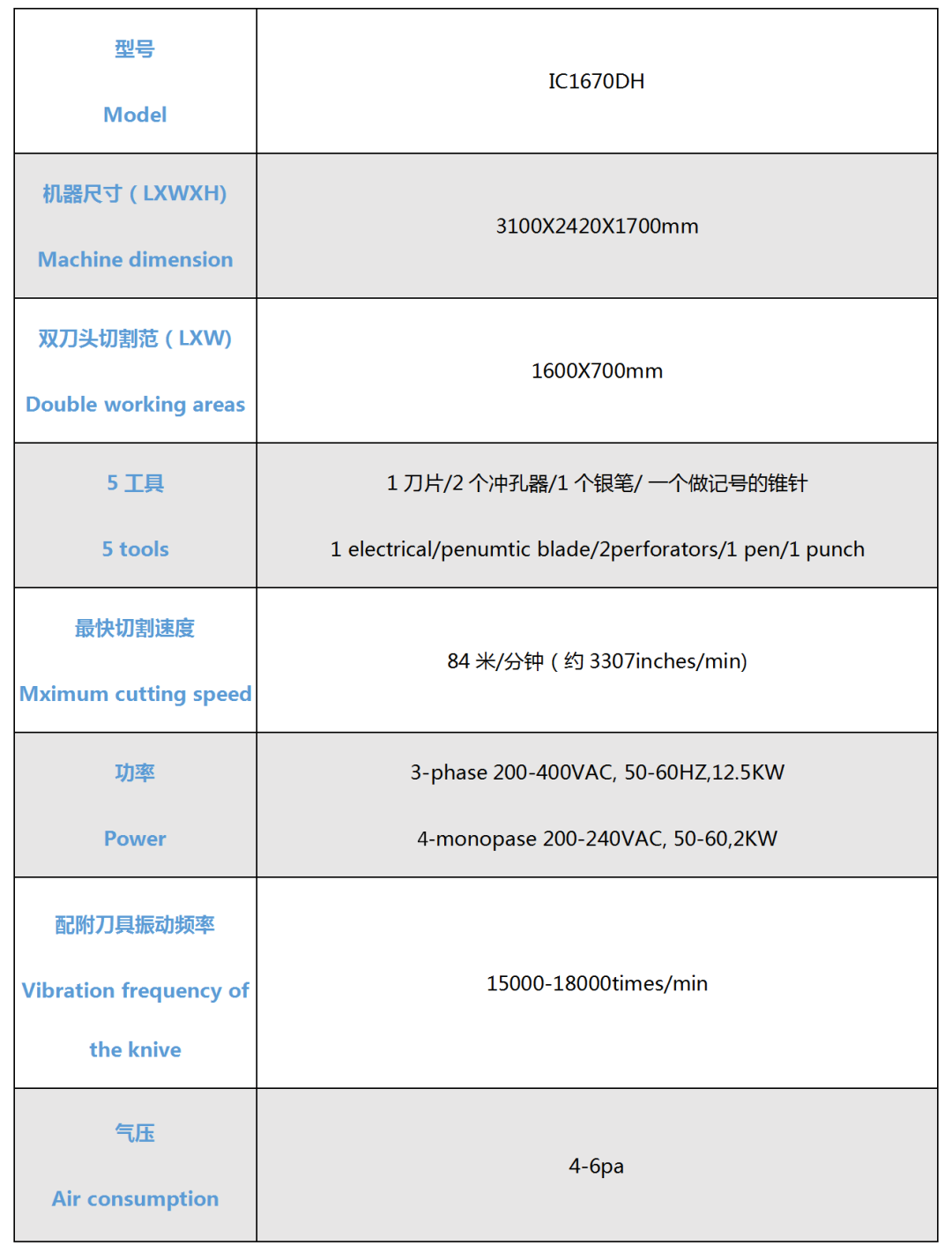 展示切割效果图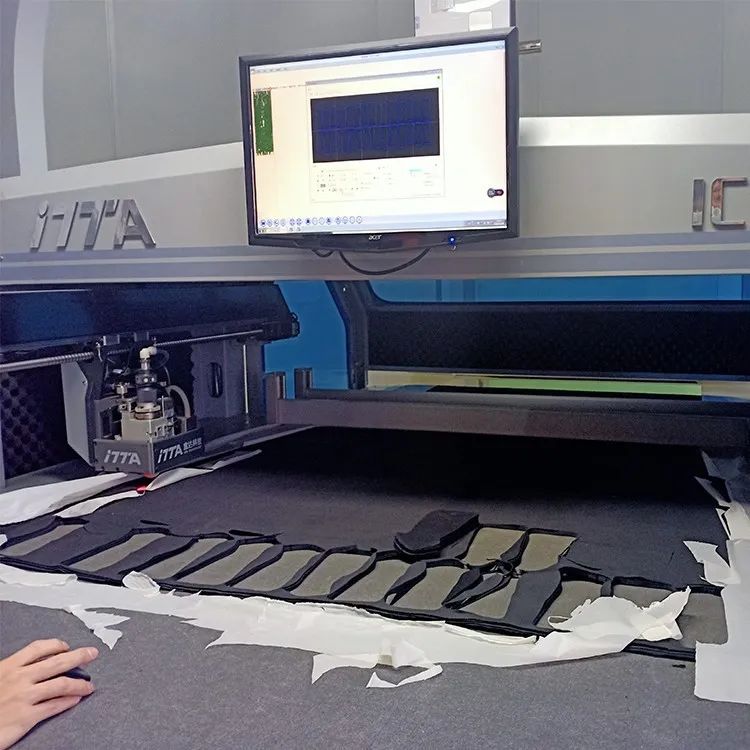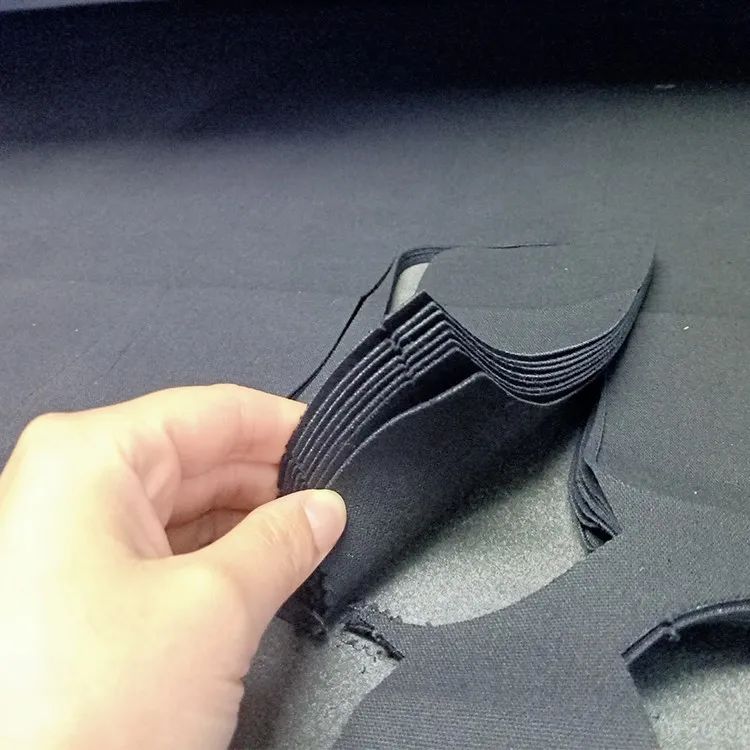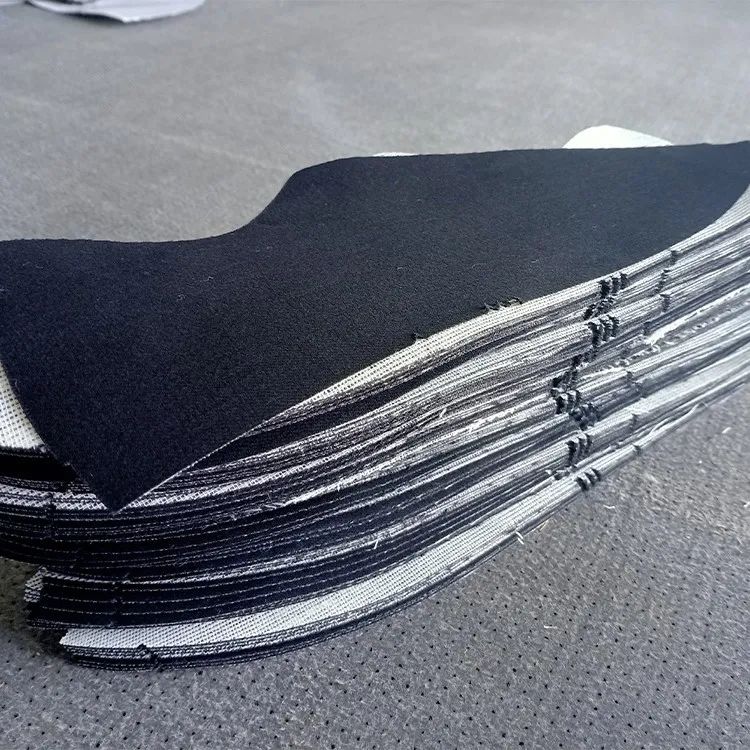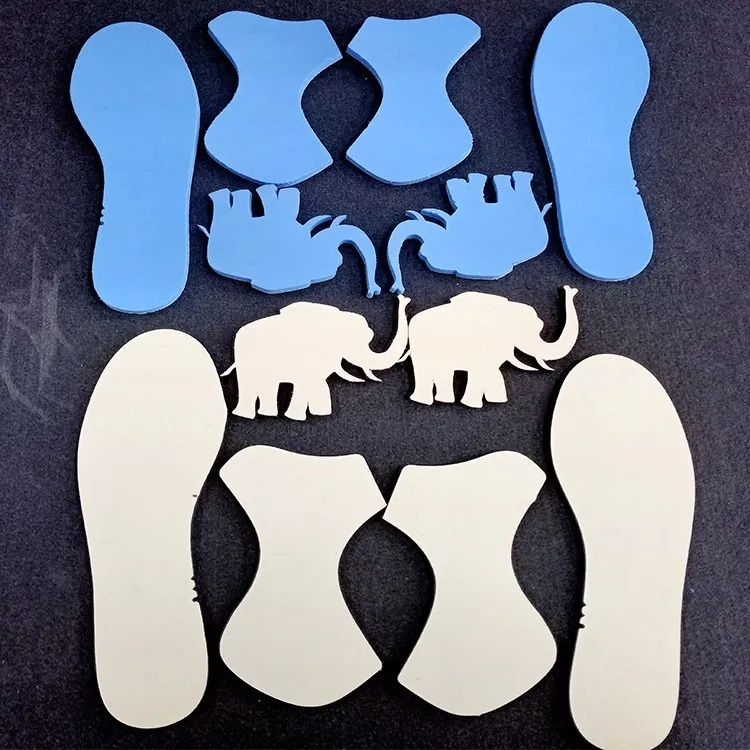 想了解更多扫码关注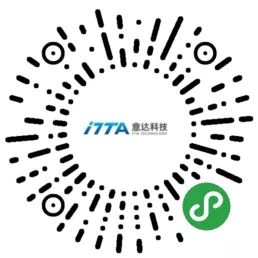 小程序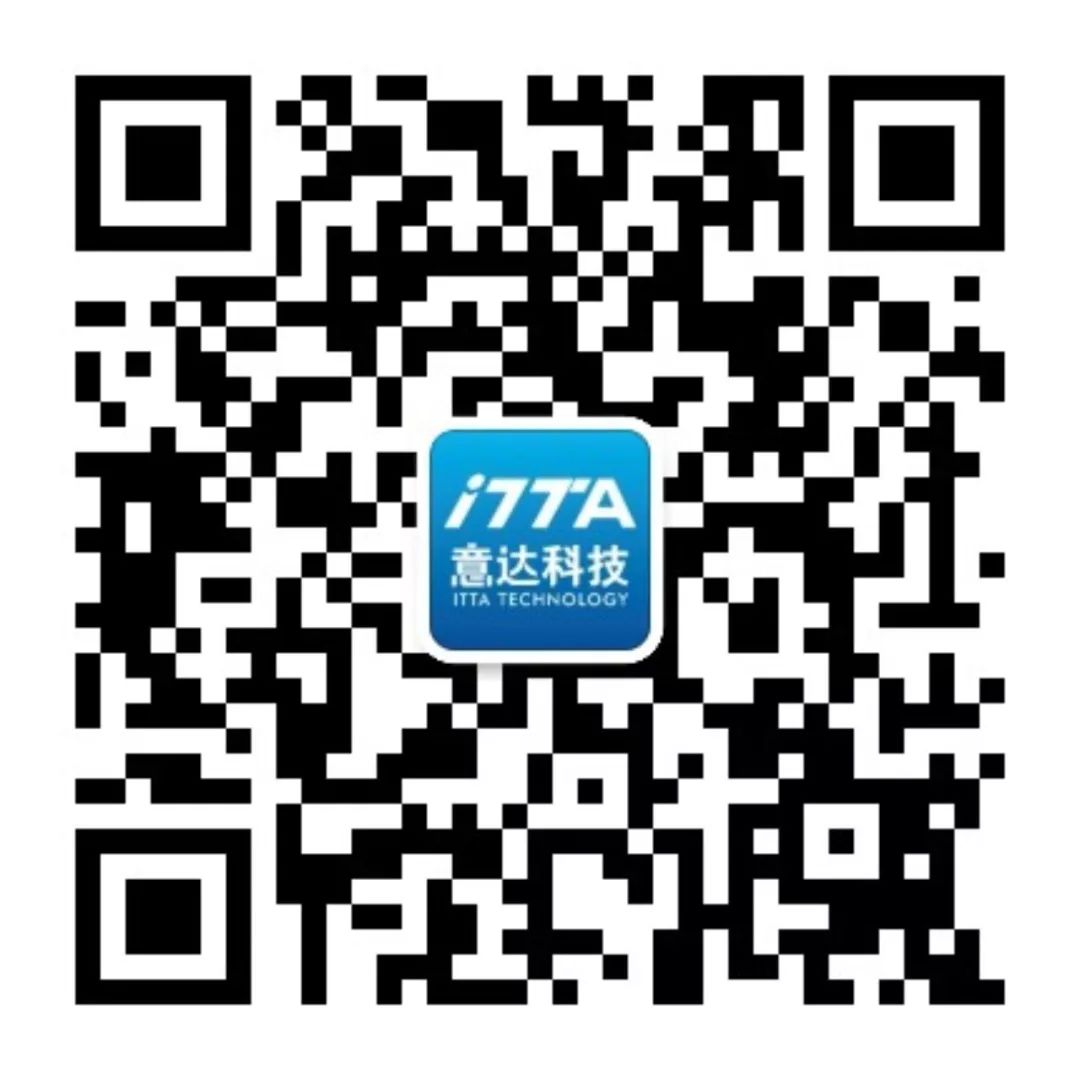 公众号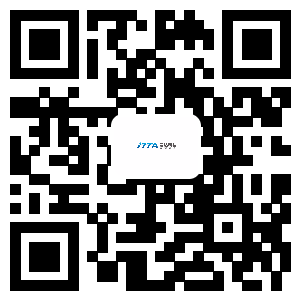 手机网站
意达全国服务热线
如想了解我司产品信息,可直接拨打下方联系电话:
总部业务咨询电话:
梁小姐 13612956939
总部客服热线:
020-62925006
业务咨询电话:
农小姐 13726285021
海外运 营 总 监:
刘总监 15013039870
华南运营中心负责人:
于经理 18664632245
华东运营中心负责人:
刘总监 15013039870
西南运营中心负责人:
刘经理 13600284123
福建运营中心负责人:
刘经理 13825009927
越南运营中心负责人(Vietnam Service Contact):
贾超(Chao) 13896919829
彭志强(Peng Zhi Qiang) 0274-3636388
越南售后服务处(Vietnam Service Center):
越南平阳省顺安县13号国道136号
( No. 136, Group 1, KP. Dong Ba, P. Binh Hoa, TX. Thuan An, BD, Vietnam)
马来西亚运营中心负责人(Malaysia Service Contact):
CM Lim 60-06333928841
马来西亚售后服务处(Malaysia Service Center):
No.9,Jalan Korporat 2/KU9, Persiaran Hanzah Alang,Kawasan Perindustrian Meru,42200 Klang,Selangor D E. Malaysia
网址:http://www.ittahk.cn